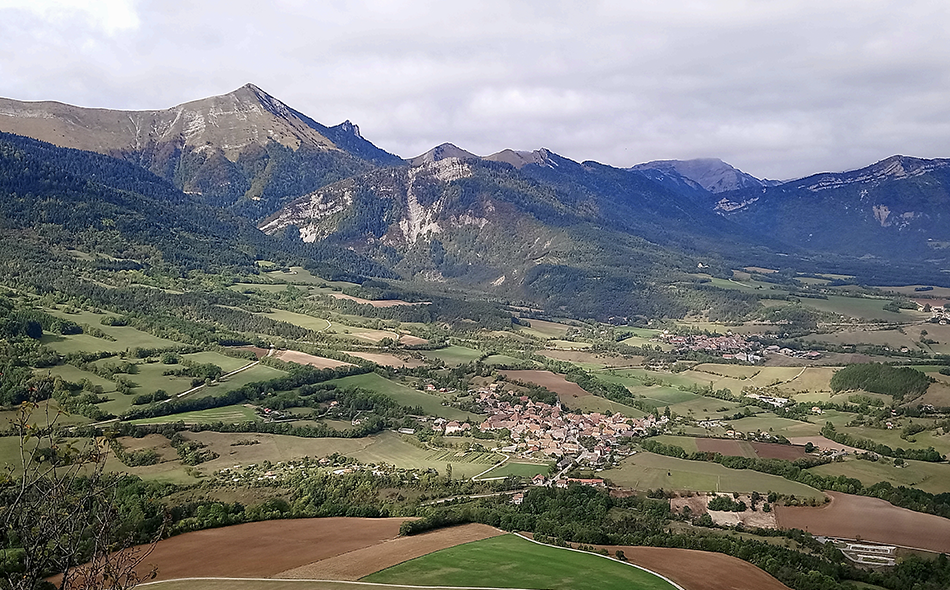 THE REGION
The Trièves is a land of contrasts and emotions, at the gates of the Grenoble conurbation, where nature and culture have been talking to each other for centuries. 
The Trièves is bordered by majestic peaks such as the Obiou (2793m), the Grand Ferrand (2759m), the Grand Veymont (2341m) or the mythical Mont-Aiguille (2086m). 
The Trièves is a country for hiking, horseback riding, mountain biking and road cycling. Numerous hiking trails are marked out. 
Some of the must-sees of this beautiful region: 
Mens 

Terre Vivante

Lake Monteynard and its Himalayan footbridges and cruises

Mont-Aiguille

The chapel of Trézanne 

The Green Odyssey 

The Trièves Astronomical Observatory 
Consult the official website of the Tourist Office for further information. 
The activities