Do you want to try something new during your holidays and do you desire to live an unusual adventure for a weekend or for the holidays ?
We have found for your happiness the mini caravan MyDrop.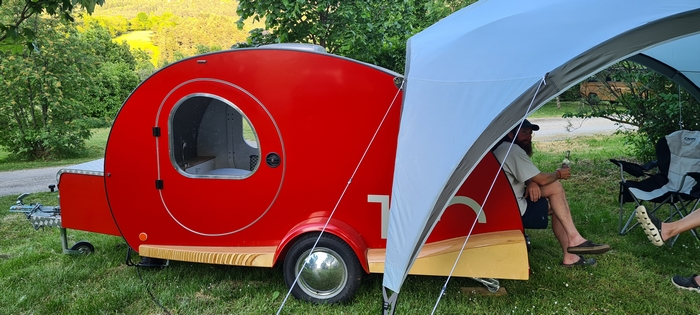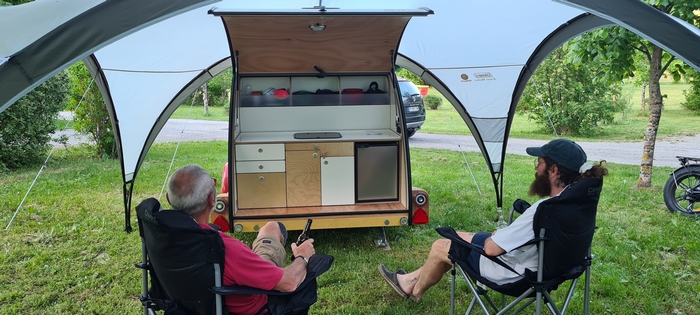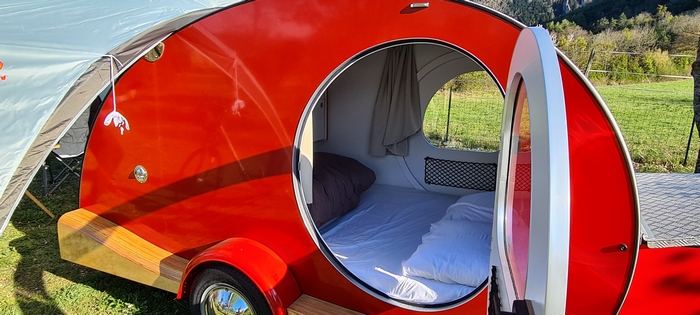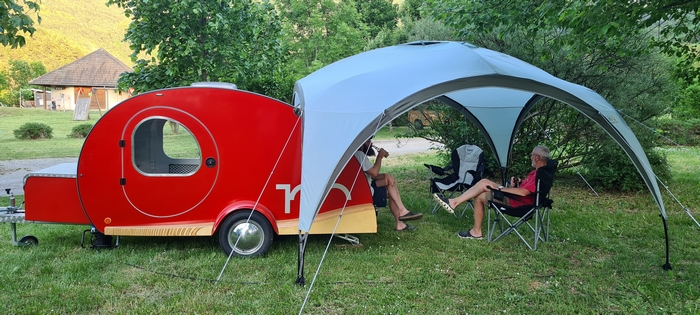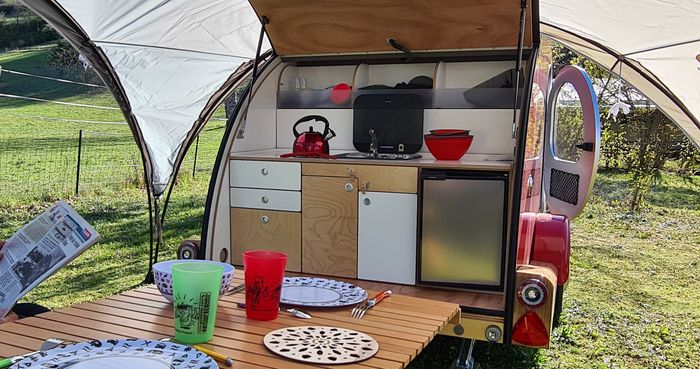 What is la caravane MyDrop ?
Ideal for campers who love freedom, simplicity, outdoors and nature, this mini caravan, inspired by the concept of the California Teardrop trailer of the 1930s, will make you live an unusual and unique experience with an incomparable bohemian and vintage charm.
With its playful spirit shaped like a drop of water, the Teardrop of the brand Hundred Miles is an ideal choice for a stay  ecological, practical, and cocooning. It is an excellent compromise between tent and caravan and combines style, comfort and simplicity.
Icing on the cake: it is made in France and was produced entirely in France, in the region of Toulouse and more precisely in Albi by the company Hundred Miles.

And what exactly is in it?
A main part including a double bed, storage, sockets, LED lamps… An annex part at the back that includes a small portable kitchen incorporating a refrigerator, sink, stove and many other things… Finally a small storage box completes everything at the front: nothing is missing!
For a stress-free holiday, it will be equipped for the rental of 2 armchairs, 1 picnic table, a complete set of dishes, 1 duvet and 2 pillows, 1 fleece blanket, and a canopy arbor 3.60 m x 3.60 m.
You only have your personal luggage to prepare and the unusual getaway starts!